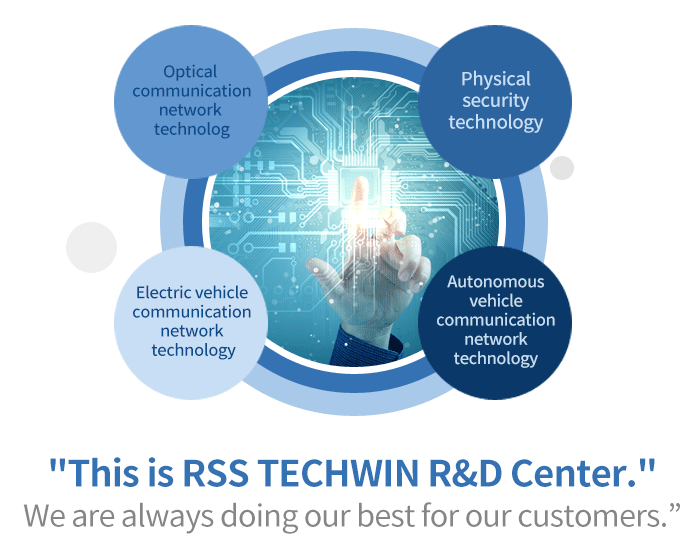 Since its foundation in 2002, when the IT business was just starting to flourish, RSS TECHWIN's R&D Center, since founded in 2002 for the IT business which just started to flourish, has pursued customized-made research and development in the continuously changing IT industry.
RSS TECHWIN research institute is devoting itself to the development of communication, autonomous driving, and network technology related products to become a leading player in the future eco-friendly field.
All the of the researchers of the RSS TECHWIN R&D Center are doing their best to make RSS TECHWIN into the a corporation that thinks about the future rather than the past, and that can becomes a leader in the new era.